KC Design
This page is a live feed from some of our favorite local design blogs. To visit their sites, please follow the link at the bottom of each post.
KarenMills.net : 3 Easy Steps for Decorating Your Table!
If you're looking for do it yourself decorating ideas, then you'll love my 3 easy tips for decorating your own table for the holidays or any occasion!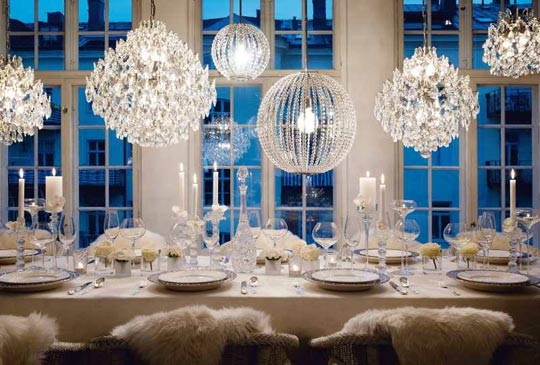 1.  Pick a theme for your table top that relates to your special event.  For an upcoming event at my home, I chose a winter wonderland theme where I'm drawing inspiration from the outdoors, incorporating  touches of snow covered accessories, barren tree branches, twinkling lights, and stars dangling over a blanket of white accessories.
Rustic tabletop decorating by Karen Mills
2. Choose a color scheme that doesn't feel disconnected from the rest of your room or home.   I normally begin with 1-3 colors, but stay flexible because I might discover an even a better combination during my journey to designing a fabulous table.  For this event, I decided a monochromatic white theme would have the most impact making sure that all my dishes and even food including my white chocolate fountain supported my color choice.
Tabletop decorating by Karen Mills
3. Create an eyecatching unique focal point or centerpiece that you can build on instead of buying a premade arrangement.   The secret to creating a great centerpiece for your holiday table lies with creating drama(even if its only a minor bit of drama).  I personally love to introduce oversize pieces for an eye catching look along with varying the heights of my accessories but you can achieve the same effect by using all one color, a beautiful combination of colors or even textures.  Just make sure your final grouping is a large enough scale or it could die a painful death as your guests enter the space.
Tabletop design from Europe's largest mall in Istanbul
For more great tips on making over your space, don't miss Living Large with Kansas City's interior designer Karen Mills this Sunday at  10am CST on KMBZ on 981.FM  as nationally known interior designers and TV stars share their insights.
Plus tune in Saturday at 10:30AM CST to Living Large with Karen Mills on the KMBZ business channel on 1660AM as we talk about how to create beautiful living spaces.
And become a fan of Living Large on Facebook now!